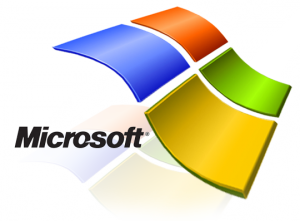 Once again Microsoft cannot leave things alone.
Windows 8 – oh my gosh here we go again we have to learn a whole new way of doing things what crap!
As a server guy I have a lot of servers with self signed SSL Certificates.
Microsoft in their infinite wisdom has decided to issue a patch or update that now blocks all SSL Certificates of less than 512 bits.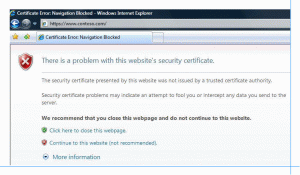 My self signed certificates use 2048 bit encryption but somehow in the patch/update Microsoft issued on or about 10/10/2012 they did not think to test the patch and it now blocks all self signed SSL certificates.
When I would go to one of my servers https:www.xyz.com I would receive the following error:
There is a problem with this website's security certificate.
The browser would not let me select "Continue to this website (not recommended)".
Normally the web browser would allow me to continue and I could even select to install the self signed certificate if I chose too. But alas after the Microsoft Update – no way, the browser would not allow me to continue no matter what I tried. After searching I found the culprit in the form of a Microsoft update.
QUICK REMEDY:
LOCATE AND FIND UPDATE/PATCH KB2661254
RIP THIS OUT – or at least Uninstall it
Reboot the computer.
Things will go back to normal.
The quick remedy to solve this problem is to search for patch KB2661254 and rip this out, uninstall, reboot the computer and things will go back to normal.
I cannot stress it enough, eBay and Microsoft have to rank as the highest offenders by imposing their "improvements" on the general public when NO one asks for them. How about giving us a better product with better security and functionality rather than window dressing. You can paint a pig blue but it is still a pig.