Contact us today to schedule your free estimate*.  Its quick and in some cases we can arrange it the very same day that you contact us.  Whether you are opening a new office, have an existing business location or need cabling run in your home, we are here to help you.  We are here to help with new network installations, repair existing networks, ensure network security and running cable.
Simple Overview of Our Network Installation Services:
Network Installation, repair and cabling;
Network wire management, network cable installation, data cabling services and phone system installation;
Patch panel termination and testing;
Local Fiber Optic connections;
Server and workstation installation and configuration;
Upgrade all of your equipment from Windows 7 to Windows 10;
Secure data migration and backup;
Router, access point and network switch installation;
IT Support on-site and remotely;
Networking workstations and creating proper shares with permissions;
On-going service maintenance agreement if desired;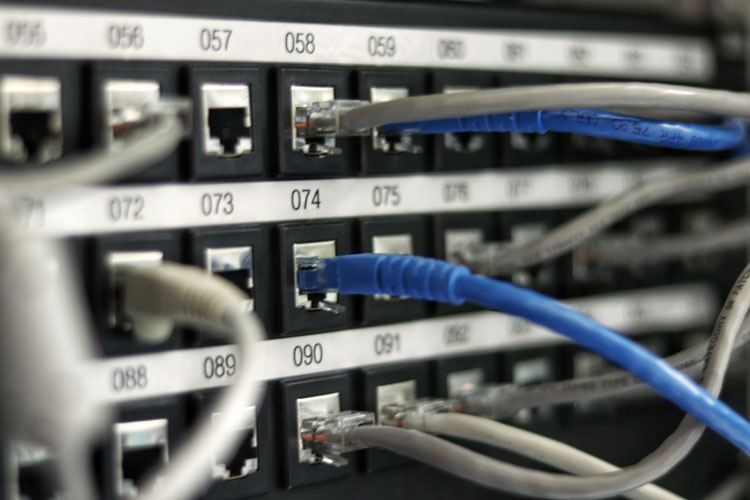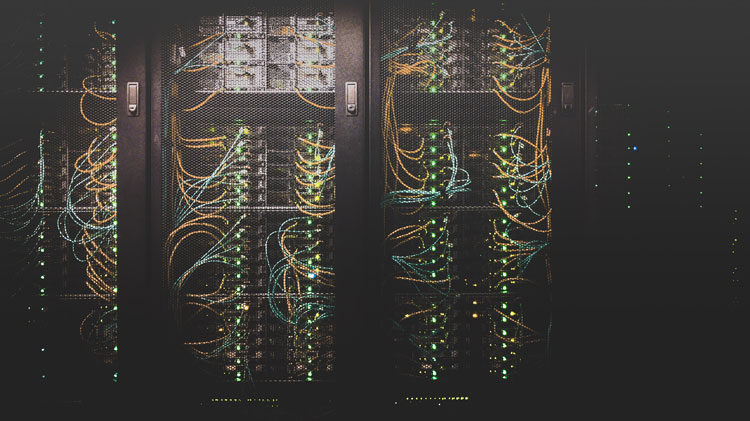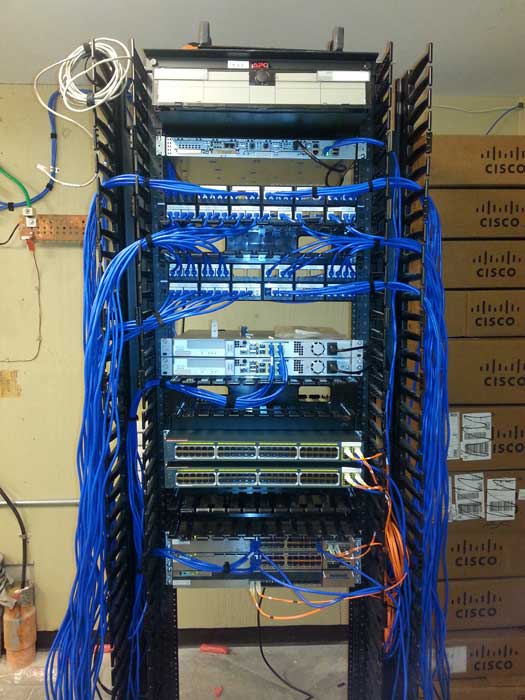 CodingCREW ensures that we use only quality materials when building, repairing or updating your network installation.  We do not use CCA (Copper Clad Aluminum) wiring, we only use full copper wiring that can handle all your data traffic and PoE (Power Over Ethernet).  In many cases, when using certain materials, we can offer up to a 15 year warranty on materials.  We can even color cord your network cabling for voice and data if you desire.
CodingCREW is committed to using top quality materials when doing network installations and repairs.  We never use recycled wiring or inferior wiring, this will only cause you problems starting from day one.  We also only use new connectors on the ends of the cables to ensure proper connections starting out.  If you, as the customer, wish to utilize refurbished switches, routes and similar items, we will source those components from our partners and ensure they are working correctly and will meet your needs.
The items we use are of high quality and will meet or exceed your current and future needs.  Even basic telephone lines will be run with a minimum of CAT5e cabling.  We will discuss with your the differences between CAT5e, CAT6, CAT6a and other CAT cables (the standards keep increasing) and the possible use of Fiber Optic connections in the local network as well.  Your needs are our goals.