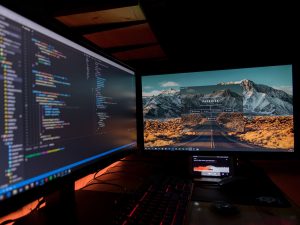 Our managed IT solutions are designed to provide technology support for all aspects of your business technology needs, from design and setup to training and more.  We take an on going proactive measure to ensure that we keep your technology up-to-date, functioning and secure.
We offer a simple case by case plan if you wish, or offer an on going monthly service contract.  Those with a service contract are generally given immediate support resolutions.  We are available 24-7 via phone, text or email.  Generally, issued are resolved same-day (depending on time of request).  If we are unable to assist over the phone or via remote support, we will resolve the issue at your location, in most cases, that same day.
We have a monthly pan that will fit in your business's technology needs.  Email or call use for more information at chris@codingcrew.com or 972-325-6360.